Explainersvideos.com is all about making videos.
We make all types of videos. No Matter if it is animated or Live shoot or related to VFX.
We are All in One an Award Winning Video Production House based in India with a professional creative team of 10 people who make all types of videos, Animated Explainer Video, Whiteboard Video, 2D Animation, 3D  Animation, Motion Graphics video, Typography video, SAAS Video, Product video, promotion Video, Brand Awareness Video, Corporate video, Infographics video, Live Action video, Drop shipping Ads, Video Editing, Short video, TV Commercial, etc.
Basically, we make all types of videos, You just name it and we will make it with full of guaranteed satisfaction and we also keep giving you regular updates.
Uptil now we have made 1000+ Videos. We have been making animated explainer videos for a decade. And Our Work Rating is 9.7 out of 10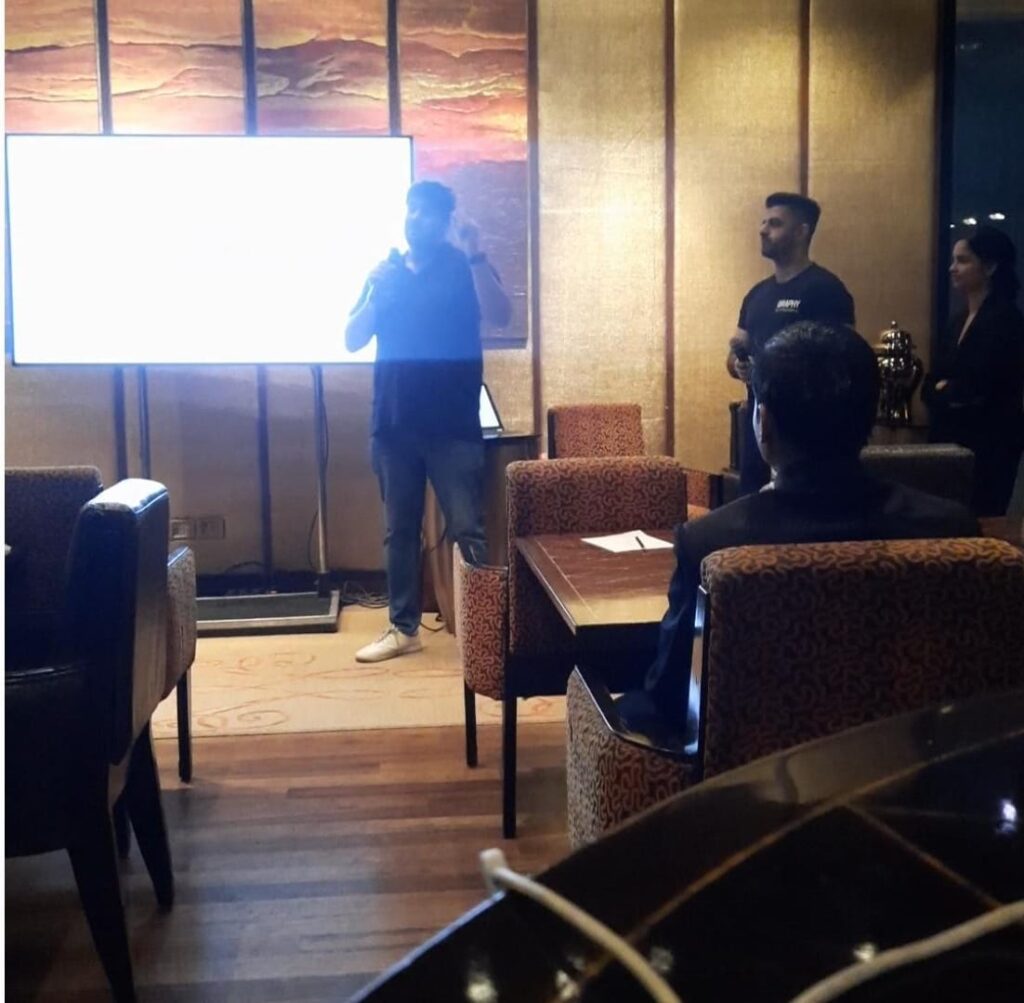 The articles have been printed about us in many reputed magazines like – Animation Xpress, Techstory, Yosuccess, and HuffPost.com many more.
In our Company most people are creative and they have their self philosophy regarding life, that's why we work with a free mindset on the projects and give the best result to our clients.
We have worked with many Startups and many renowned MNCs like Nestlé, Pfizer Inc., RedBull, IndiaMART, and many more.
What is the thing which differentiates us from other companies?
💵 💰Our Price is Very Reasonable and Quality is High.💵💰
2013 ——> 2023
We Give Guaranteed Satisfaction. 👍
And believe me uptil now we have done the work with many renowned companies, and 99% are quite happy with our work.
" We give regular updates(step-by-step) to our clients to avoid any confusion at the time of completion of the video and our clients find that our work is according to their expectations."

Our working process is very easy to understand. We have designed our working process according to our clients' requirements.
1. Setup a Meeting
In the starting, we will fix a meeting with you of 30 min. for understanding your requirements regarding How many videos you want, what kind of video style you are looking for and what you want to show in the video. We will understand your requirement clearly in this meeting.
2. Contract/Agreement
We have user friendly terms and conditions. In this agreement, we mention how much we will charge for the duration of the video. In this stage, we take 50% advance payment of total costing of the project. It is our general practice with our all the clients so please don't take it otherwise. Also we mention upto when we will deliver your work. Everything we mention in the agreement, nothing is hidden. This contract/agreement will be of one page, so it is easy to understand it.
3. Assign A Professional Team
We have a team of 10 Creative People who will work on your project dedicatedly and will give you regular updates (step-by-step) and whenever you want to ask them what it going on in the video they will give you the updates immediately.
4. Script Writing
Scripting writing is the first and main step because the whole video depends on it. Though Script you can know which point/topic will come first and which topic come later. If you have already script with you, it is OK but if you don't have the script with you, our senior expert script writer will make it. And if you have rough idea of your script, our script writer will convert it into a professional script.
5. Make Storyboard
Some of our creative Storyboard Artists make the Storyboard (in still frames of whole video) so that you can know, how the video will look after completion, via Storyboard. Vision is clear to you and also to team. Storyboard is the main part of video making. The storyboard is the foundation of the video.
6. Record the Voiceover
We record the human voiceover in the studio. Our voiceover artists are famous people who have delivered their voices in many US based TV commercials. They know how to speak, which pitch they use, which part to read with excitement and which part they read slowly, when they should read the script in funny and happy way where they need to be serious.
7. Animation Work Start
At this stage, animators come-up, they have storyboard/graphics voiceover. And now they show their magic and give the life in the video and smarty make smooth animation so that your video will look amazing and eye-catchy.
8. Video Editor
After doing everything in storyboard process, voiceover process, we finalize the animation. The Video Editor comes in because he put Sound Effects, do some editing work in the video, basically last touch up so that video looks Top Notch.
9. Remaining Payment
After delivery of the video we request for remaining 50% payment. First we send the video to the client with watermark and after getting the full amount, we remove the water mark. We deliver the video in High Quality (1920 x 1080) Resolution File without watermark. It is our general practice with all our clients so please don't take it otherwise at all.
Convert your message into video.
We have been delivering the Animated Explainer Videos for the last 12 years and so far we have made 1000+ videos. Our all clients are quite satisfied with our work. This is a great thing for us. It motives us. We have made the videos to many international reputed companies like - Nestle, Pfizer, IndiaMART, wikiHow etc.
Our philosophy regarding work is that we believe in Customer Satisfaction. We don't believe only in getting the payment from the clients so we have to make the videos to them. We always believe in After Service. We always do extra efforts to make our videos eye-catchy. And if our clients suggest us something, we follow them. We also give our suggestions to our clients for their betterment of the video. At first, we understand the idea of our client what he wants and then according to his idea we deliver the video. We give regular up-dates to our clients so that there will be no confusion in the last.
Customer Satisfaction is our Main Motto.
Professional Quality Guaranteed
Easy and Affordable Payments
On Time Video Delivery With Regular Updates
If you'd like to talk to us about a project you can Book a Call Now